In today's digital era,
online business
searches have become a common trend amongst web users. The first thing people will notice about your web page is your web design. This will give potential clients the first impression of your company, making them to either associate with you or otherwise.
How Does Web Design Affect Organic Traffic?
An SEO website design will give you a higher ranking in search engines. Such ranking implies you become more visible to potential clients.
Online visibility comes with a whole load of benefits. From bigger organic traffic, increased awareness of your business to higher sales, there's no limit to what you can achieve with an impressive web design.
Organic traffic
is the search results that come from unpaid advertisements. Results that appear at the top of search engines are usually more trustable to web users. To grace the top five on search engine results, the content on your website has should not only be valuable but also relevant to users' needs.
Your organic visitors don't click on your page because of a pay per click advert they have seen somewhere. A promoted Facebook post isn't the reason they e are glued to your website. They are visiting your site because of the valuable content you have created that is worthy of their attention. When this unsolicited audience clicks on your web page, your website design is the first thing they will notice.
A simple, easy to navigate
SEO optimized web design
will leave people with a positive impression of your business. This will automatically maximize the number of new organic visitors and potential clients.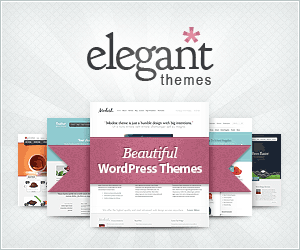 Now take a look at these statistics:
45% of internet users will warn at least one friend of a bad website. 80% will not return to a website they didn't like, and 85% will check reviews before dealing with a company. A poor online reputation can make you lose 70% of potential clients.
While these statistics may be a confirmation of what you already know, it needs to be emphasized all the same; in the age of the web, the success or failure of your business heavily depends on your website design.
What Are The Best Ways To Improve Web Design To Boost Organic Traffic?
1. Reduce the Loading Time
Web users are lovers of instant gratification. If your web page takes a longer time to load, users will simply move on to another that saves them the trouble of waiting for ages to gain access.
You can make your web page load faster by combining code into JavaScript file, optimizing image sizes, and using central CSS.
2. Don't Force Users to Think
You are creating a web page to provide solutions not become the problem. Your web design should be as simple and self-explanatory as possible. The navigation process should be intuitive enough to allow users to move from point X to point Y.
A clear website structure with easily recognizable links will help users navigate easily and identify what they want without becoming overwhelmed.
Most importantly, an easy to use the website will give you more traffic which means increased awareness and more sales.
3. Choose the Right Colors
A great web page color theme can go a long way in making your website memorable. To create a harmonized impression, use complementary colors. You can also choose to create contrast in the colors that appear in the background and those in writing. This way, reading and navigation will be more natural to the eyes.
While using dull colors often creates a boring impression, too many bright colors may create a chaotic and disorganized impression. A perfect blend is achievable through a well thought out mixture of dull and bright colors, while being keen to incorporate the bright ones sparingly.
Lastly, using a white space will make your web page look uncluttered and modern. A white space is the empty space that appears between the headlines and other sections of a website. When used appropriately, you won't have to jumble your writings together leaving a memorable impression of disorderliness.
4. Tell Website Visitors What To Do
It's easy to assume that web users will know what to do once they click on your webpage. But this assumption could cost you a fortune. Just like people love being told what to do when offline, online users are no different.
Every page on your website should have a guide to the next step. Nobody wants to visit a website that will leave them second-guessing themselves with every tick of the clock.
You can use call to action buttons to guide your visitors on how to get what they want from your web page. If your website is about the power of meditation, for instance, include a 'free meditation class' button on the page.
5. Effective Writing
Since the web differs entirely from print, you need to adjust your writing style to suit the preferences or your target audience. Promotional writings will most certainly be ignored. Long texts without images or keywords will not be read. Exaggerated language will be skipped. Web users want solutions as fast as possible-the lesser the writings on your web page the better
An ideal solution for effective writing can be achieved by using short phrases that are straight to the point, visual elements like numbered lists, and simple and plain language. A simple "sign up" button will be more appealing and relatable than "engage with us." Simplicity is of the essence.
In this era of the web, investing in a
great web design
should be a top priority for businesses and companies that need to stand out. The more valuable content you have, the more people will visit and recommend your web page. This will boost your web presence, resulting in exponential growth in sales. To draw attention to your business without trying too hard, implement the five steps addressed above and watch how fast your business hits its targets in a matter of days. Remember, a website is the first impression you give to potential clients, and first impressions only happen once. Create a good one.