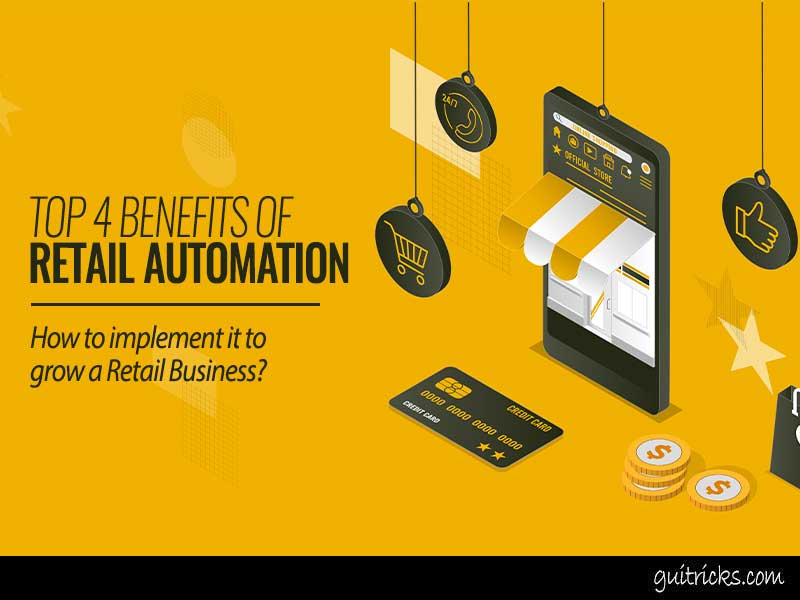 Retail automation such as electronic shelf labels is more than allowing you to do things faster. It encompasses other processes and equips you with all the tools you need to improve brand relevance to manage expenses and resources. Traditional retail is still there, but because it consumes labor and time, it limits retail stores from making much profit. Therefore, the increased popularity of retail automation has made things better and easier. It has enabled companies to improve efficiency, boost customer experience and reduce costs. It is about using innovative technology and tools for improved efficiency and processes in retail businesses. Please read this article to the end to know how to implement retail automation and its benefits to grow your business.
Practical Ways To Implement Retail Automation In Business
There are different ways you can implement automation in your retail business to influence growth. Here are several:
Inventory Management
Managing inventory is one important way of managing your entire business. So,
inventory management automation
is more than managing repetitive tasks. It makes your inventory visible and reduces errors. It gives you insights into your stock, sales team, the products selling more, and access to inventory data. Automation makes it easy to manage your retail -processes in real-time. In short, automating inventory management ensures the products in high demand are always in stock, you relate better with customers, and there are no missing orders.
Price Automation Using Electronic Shelf Labels
Another effective way of implementing automation is in pricing. Setting the right price in your retail shop can make a huge difference. Updating prices on the shelves using paper is one of the most cumbersome things. It is bound to errors, and sometimes you may not update on time. However, price automation using electronic shelf labels from sites such as
SES-imagotag.com
is the easiest, most effective, and most accurate. It ensures price integrity, fast update, and online synchronization and boosts productivity.
The Benefits Of Retail Automation
Automation is an investment that requires money and time. However, the gains pay off in the long run. When you implement retail automation, here are the benefits you are bound to enjoy.
Reduces Labor Costs
Introducing software for automation reduces the time required to do tedious work. It also eliminates repetitive tasks, making things easier and reducing expenses. With less human intervention, you get better and quicker results. Therefore, the more you automate, the more you can save.
Minimizes Errors
Retail automation minimizes human errors in the workplace. Most errors happen due to fatigue or distraction. So for example; automating by using electronic shelf labels gets rid of repetitive and tedious tasks like updating prices making it quicker and easier. Your staff can easily complete tasks, making them less stressful and busy. Therefore, automation through technology adds a level of accuracy to your retail business.
Improves Operational Efficiency
Automation also makes operation easy. It improves how things are done, which means more efficient ways of completing tasks. For example, you can automate record-keeping to collect and organize important data. You use fewer steps,
improve consistency
, and fast order processing. You can also work round the clock since not everyone is working physically.
Improves Customer Experience
Automation has made things easier and better customer service and experience. Remember, great customer experience translates to customer satisfaction. Therefore, you have more satisfied customers. With automation, customers have access to products. It has made it easy to process services and personalize marketing. It also enables retail businesses to provide the best customer support 24/7. So, every customer has a personalized shopping experience.
Conclusion
From the information above, it is clear that automation is transforming retail businesses. It enables them to provide better services, reducing labor and increasing productivity. In turn, retail businesses have more satisfied customers and increased ROI. Therefore, automation is the best way to transform retail businesses.