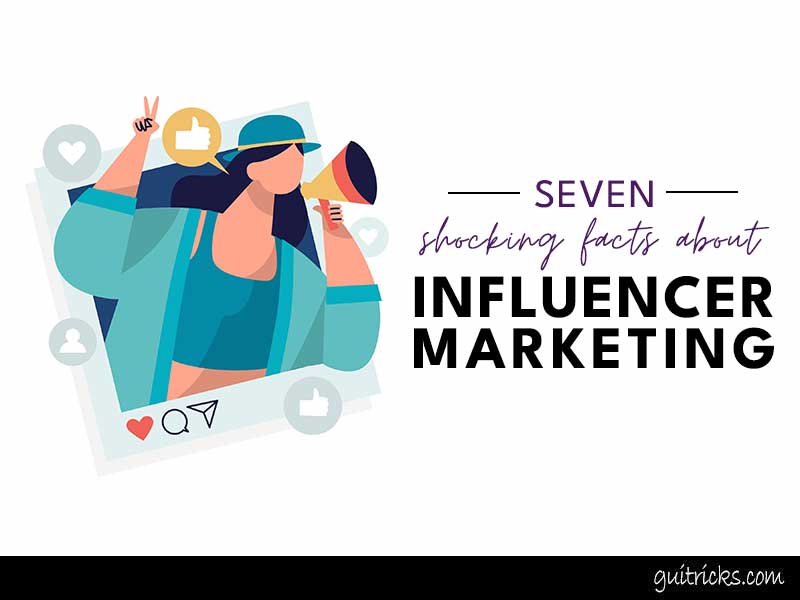 As consumers and marketers fight to stay relevant in a marketing environment that is continuously changing, influencer marketing is becoming more and more powerful. Social media has allowed regular people to create their brands by engaging and sharing fascinating content. These modern influencers have a stronger sense of relatability than older celebs. After all, every country in this world uses social media in some capacity. Additionally, businesses have discovered they can use social media networks for marketing because more people log on to them daily.
Influencer marketing is a relatively young area of marketing when compared to social media marketing. According to statistics on influencer marketing, more and more companies are starting to make significant investments in it. Marketers are familiar with millions, if not billions, of customers, depending on these influencers. According to research from The State of Influencer Marketing 2021,
48% of respondents launched influencer campaigns
, and interest in using influencers on TikTok increased by 325% in just one year. Due to the expansion of influencer marketing over time, extensive study has been conducted, leading to some intriguing data.
If your company is one of them, you have a lot to understand in order to implement and carry out your influencer marketing campaign effectively. Along with learning the basics, such as what an influencer is, what influencer marketing is, and how much money should be spent on it, you'll need to empower yourself with more detailed facts and data about the subject. The statistics in this article demonstrate how highly customers regard influencers and the potential they provide for any industry. Explore these startling facts about influencer marketing with us.
52% Of Buyers Use Ad Blockers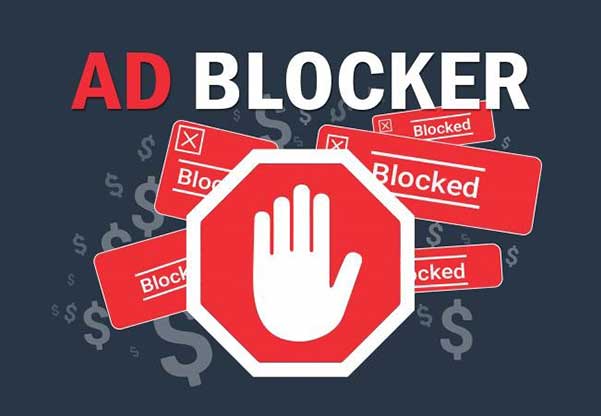 Influencers are now filling the hole, which is good news as the usual banner ads and pop-up windows have lost their appeal to consumers. Traditional advertisements are being removed from online interactions by many Internet users. Statistics say that almost 37% of laptop
users have blocked ads from their laptops
. 15% of mobile users have also blocked ads. Consumers are truly watching every word that their favourite social media influencers say in their videos, and they're interested in buying what these idols have to share on their feeds. However, you should also note that ad blockers don't replace anti-malware software and won't fully protect you from malware and viruses. All they do is hide online ads from you.
80% Of People Rely On Social Media To Make Any Purchase
There is data that approximately 80% of consumers rely on social media opinions, particularly those from influencers, to assist them in making decisions about what to buy. This offers a huge opportunity for businesses to market their goods and attract new consumers. Influencer marketing is used by 57% of the fashion and beauty industries. It is more difficult for businesses to grow naturally without advertising and amplification.
This is why influencer marketing is crucial in the fashion and beauty industries. With remarkable success, several brands are now hiring influencers. Many fashion and beauty companies are excited to work with influencers, but they also want to ensure that the ones they choose have the authenticity necessary to gain success. Consumers were embracing immersive features, including virtual reality and augmented reality, for social shopping: As the metaverse began to take shape, social shoppers are embracing features like VR and AR to make purchases. More than 85% of consumers who currently use VR and AR have already started social shopping and plans to embrace this new modality of shopping skew heavily toward Gen Z (32%) and Millennial (30%) consumers.
Many Brands Are Paying Big Bucks To Influencers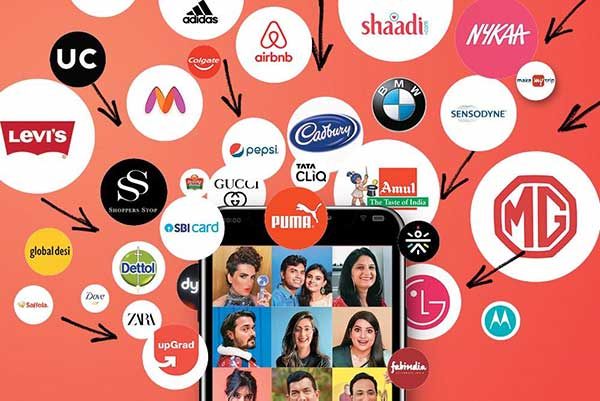 When it comes to spending on influencer marketing, there is only one direction: up. 18% of marketers invested between $100,000 and $500,000 on different initiatives and campaigns in 2020. Over the past three years, the field of influencer marketing has experienced rapid expansion. This sector was worth $1.5 billion in 2016, and it is expected to grow and become a more efficient marketing channel, with a predicted amount of $15 billion by the end of 2022.
Twitter Influencers Increased Customer Purchase Intent By 5.2 Times
The ability of Twitter influencers to affect their followers' shopping decisions is real. In a recent survey, 41% of Twitter users made purchases after their favourite influencers posted something. It has become evident that collaborating with
Twitter influencers for marketing efforts
has the potential to boost product sales. According to another Twitter analysis, consumers' purchase intent increased 5.2 times when they saw tweets from influencers and brands, compared to just 2.7 times when they saw brand tweets alone. Twitter users made purchases as a result of tweets from influencers, and this speaks about the impact that influencer marketing holds. Influencers on Twitter make your existing advertising efforts work even harder. Our research showed that those exposed to brand Tweets had a 2.7x lift in purchase intent over participants who did not see an advertiser Tweet. When participants were exposed to a campaign that featured brand and influencer Tweets, the purchase intent lift doubled to 5.2x.
For Every $1 Spent On Influencer Marketing, 15% Of Businesses Make $25 or More
According to a report, brands that use influencer marketing have better chances of making a profit. Around 15% of companies generate $25 or more when they advertise with influencers. A majority of businesses noted successful results from influencer marketing. Another survey has noted that almost 75% of marketers recently boosted their budgets for influencer marketing. Many businesses are even setting KPIs for influencer marketing campaigns to calculate their effectiveness.
85% Of Women Consult Social Media Before Making A Purchase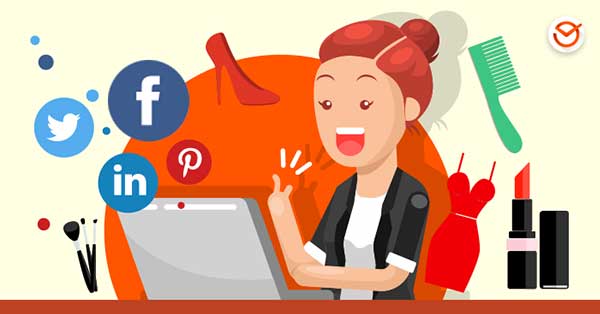 If you want to reach more women and persuade them to purchase your goods or services, you must be active on social media and aware of the influencers they follow. 75% of women prefer platforms like Snapchat or Instagram. It has been seen via surveys that many female consumers make purchases based on influencer posts. Any brand that includes women in its target market or its pool of ideal clients should take note of this statistic. Eighty per cent say they often seek peer opinions, while 59 per cent turn to experts, and women value firsthand experience over any other reason for the recommendations they receive. While many women reach out on social media channels for help, the offer goes both ways.
Influencer Marketing Will Reach $14 Billion By 2023
It should be no surprise that the influencer marketing sector will experience rapid expansion in the years to come, given its high ROI.
Social media use is currently a global phenomenon that shows no signs of slowing down as it affects every part of everyday life for consumers. Analysts believe that influencers will play a bigger part in connecting brands with consumers in the future. While the industry was only worth $2 billion in 2016, it is expected to increase to $14 billion by 2023 as it continues to expand and become a more competitive market.
Due to this expansion and increased usage, marketers will need to adapt their influencer marketing tactics to scale campaigns, create analytics for campaign measurement, and manage relationships between brands and influencers. This rapid increase can only mean that influencer marketing is growing at its best.
Final Words
Social media has ingrained itself more deeply into our lives, and influencer marketing has taken off like never before. Not only celebrities are involved in influencer marketing. Instead, it centres around influencers, many of whom would never regard themselves as famous in a traditional sense.
Even though influencer marketing might be challenging to measure, the data shows this is where your marketing budget should go. With the click of a share button, influencers can assist you in reaching your target audience by producing great content showcasing your products. People are drawn to aesthetic images, and if they come from a person they respect, identify with, and follow, they will be compelled to buy whatever their favourite influencers have shared.
Influencer marketing combines traditional and contemporary
marketing techniques
. A contemporary content-driven marketing campaign, it incorporates the concept of celebrity endorsement. The campaign's outcomes are a result of partnerships between businesses and influencers, which is the primary differentiation in the case of influencer marketing. These statistics demonstrate the strength and potency of influencers, as well as the success of their marketing techniques.