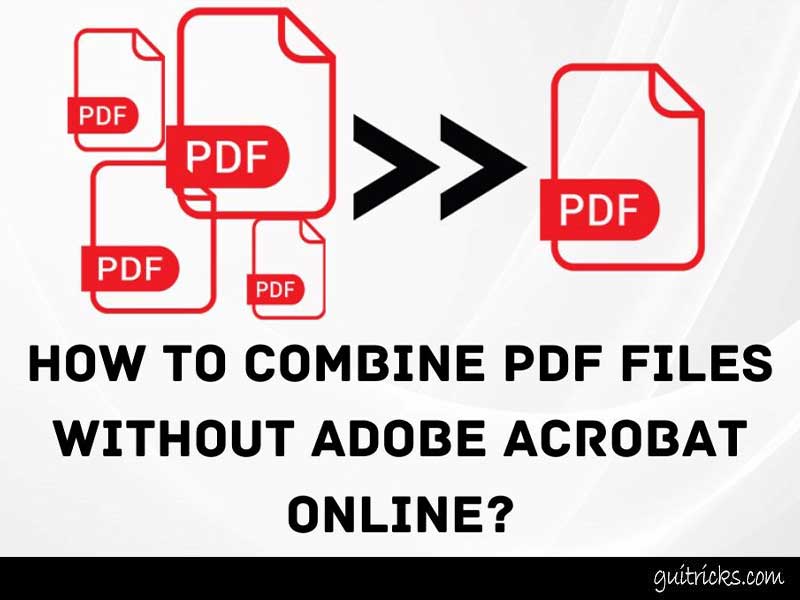 It is important to know how to merge several PDF files into a single document because it increases work productivity.
For example, if you want to send ten different files to the accounting department, you do not need to send these ten files individually.
Instead, you can send them as a unified document, thanks to online PDF mergers. Combining numerous PDF files lets you store and review them easily.
In addition, you can also share the merged file more efficiently. Adobe Acrobat allows you to combine PDFs into a single document quickly.
It is a renowned PDF-merging tool that simplifies the file-combining procedure.
But if you are looking for a free PDF joiner, then Adobe Acrobat online tool is not for you. Its monthly subscription is $19.99.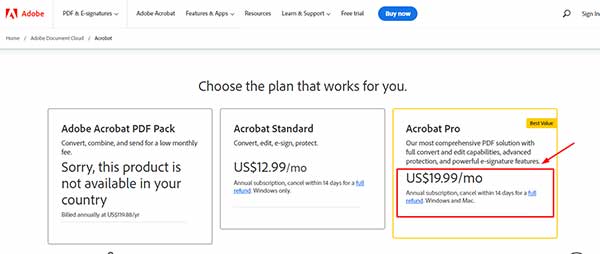 Moreover, in some instances, given the price bar, some users might think of some effective alternatives that don't compromise the working efficiency and speed altogether.
In this scenario, people look for a free PDF merger that lets them join bulks of PDFs without charging a single penny. These are the three alternatives to Adobe Acrobat:
1. Mergepdf.io

This online PDF merger lets you combine numerous PDF files into one document. It has a super-fast processing speed that lets you merge PDFs instantly.
So you do not need to wait for some minutes. Mergepdf.io allows you to join PDFs in a few seconds.
Most importantly, it does not have a file-uploading limit. You can merge as many PDF files as you want. It supports all devices, browsers, and operating systems.
In addition, it is a lifetime free PDF merger. You do not need to pay for it. This PDF combiner has made the PDF-merging procedure simpler and easier.
All you need to do is click on the "Choose File" button and upload all files you want to merge.
After that, arrange the files in your desired order.
Now is the time to hit the "Merge PDF" button. Your files will be merged in a few seconds.
Finally, press the "Download" button to get your combined document downloaded.
2. Smallpdf.com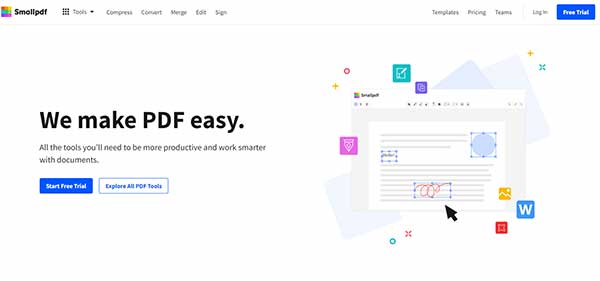 This is another free PDF combining tool that allows you to merge files into one document.
It has a good processing speed and is compatible with all devices and operating systems.
You can use this PDF joiner three times without creating an account.
After that, you need to create an account.
In order to merge PDF files using this tool, follow these steps:
Tap on the "Choose Files" button and upload all PDFs there.
Rearrange the files in the order you want.
Lastly, click on the "Merge PDF" icon to merge and download all files.
3. ilovepdf.com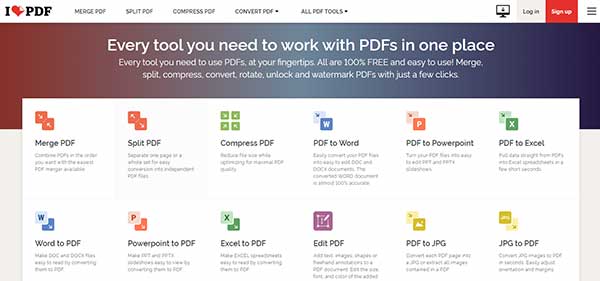 ilovepdf.com is an easy-to-use PDF combiner that has made file merging simpler. It has a human-friendly interface that makes it easy to use.
If you want to enjoy the ad-free experience, you need to buy its premium version.
This tool is compatible with all devices and operating systems. If you want to combine PDF files on this tool, you need to follow these steps:
Press the "Select PDF files" button and import all files you want to join.
If you want to rearrange files, you can arrange them in your desired order.
After that, press the "Merge PDF" button. Your files will be combined soon. That's it!
Benefits Of Using A PDF Combiner
These are the benefits of joining PDF files:
Speeds up working
Combining the PDF document might be a huge time-saver if your project requires numerous persons to submit or share their documents.
This is especially useful if you have to collaborate online because your team members are spread across different cities or even countries.
When more than one individual or team is working on a project, numerous types of paperwork will need to be provided.
The PDF merger is a huge time saver when working with many PDFs because it keeps all necessary information in one place.
Helps In Document Archiving
Archiving documents means storing them safely for long periods since they contain information that is no longer being routinely used.
Thousands of digital documents are stored in record libraries and other document archiving firms.
They handle these files, which helps lessen the possibility of mistakes and strengthens security for sensitive information.
You may be shocked to learn that archived documents are typically kept separately rather than in one master file.
Due to this, researchers have to spend a lot of time going through many different documents to find the information they need.
By combining all of these electronic files into a single PDF document, we can avoid wasting time and energy on individual files.
If these archives were combined into a single document, researchers would not have to waste time jumping between files to find the necessary information.
When archives are combined, it's much simpler for record libraries and archiving businesses to maintain these files and make the material accessible to researchers.
Saves Device Space
PDF files, in particular, can be large because they can store information beyond text.
Images, 3D graphics, vector graphs, tables, and other components commonly included in such files contribute to their overall size.
The more files you maintain, the more room your computer, tablet, or phone needs to store them.
A PDF file merger can combine many PDFs into a single file, saving you storage space.
In addition, everything is in one place, so you can move files around without worrying about how much room you will need on each device.
Having fewer documents open at once and freeing up space on your smartphone can improve its performance and reduce frustrating delays.
Compatible With All Devices
You may have to deal with the issue of using various computer operating systems if you are collaborating on a document with a large group of people using various computers.
Therefore, not every file-sharing service will work with every gadget.
If one person cannot access the file, it will slow down the process for everyone.
Maybe a coworker has been working with a Word Document file that no one else can open.
Since PDFs can be opened in almost any browser on almost any device, combining PDFs is an excellent option.
It's much simpler for everyone to open and view your documents if you have compiled them into a single PDF.
It is possible to convert DOCX and Word files to PDF online.
Moreover, PDFs may be easily viewed on a mobile device, making them ideal for on-the-go document review.
Conclusion
In this modern age, it's important to be as efficient as possible.
Since there are so many online tools out there that can make our lives easier, why not use them all?
Joining many PDFs into a single master document can be a huge time saver at work.
You may save time and make sure no vital information is lost by combining many files into one.
Once you have combined your PDFs, you can easily send them to others without worrying about the file size exceeding the limits set by various sharing services or device incompatibility.
If you want to join PDF files for free, you can use mergepdf.io. It combines piles of PDFs in a single go.
There are zero file-uploading limits, which means that you can merge as many files as you can.
Best of luck!