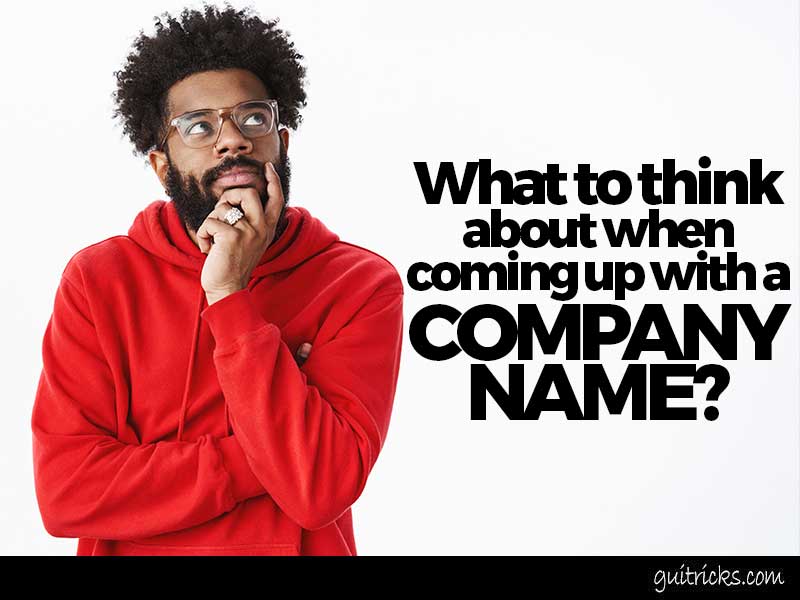 It's not surprising to find out that a great number of entrepreneurs struggle to come up with a captivating and modern name for their startups. While many feel that coming up with a business idea is the most challenging part, many state that naming their company is often much more difficult. Not only should a name be catching for people to remember it easy, but it will most certainly have a huge impact on your business in the long run. We're here to help you keep your focus on the right things when coming up with a company name.
Think About The Future
First things first – you don't want to kill off your future by picking a name that will
only limit you
in a year or two (or ten). Maybe you will think about expanding, maybe you won't, but having a name that limits you to do so is going to be a handicap, so try to avoid it. You might be making women's dresses at the moment, but who is to say that you won't be making baby clothes or men's clothes one day too? Goddess Dresses by Lucy sounds lovely for your initial idea, but it will severely limit your future prospects too. An easy way to future-proof your name and step away from the mindset that limits you into making a single product over and over is to try thinking about your company's story instead. Integrate your values into the name and come up with several key differentiators while you brainstorm, as it will help you go in the right direction.
Do Your Own Online (Re)search
Having found an ideal name, it's time to do some 'legwork' and see what comes up when you search for it online. Unfortunately, it's pretty common to discover that someone else has already claimed the name for one reason or another. Still, even if that's the case it doesnt mean that you have to give it up immedately. There are ways around this problem if you're really set your mind on that particular name, but it might be agood idea to try to come up with an alternative name that hasn't been claimed already.
Getting Your Name Online
Even if you're not ready to launch your business so soon, securing the ".com" domain name in advance is a wise move. This is because the market is very competitive, and just because everything is set up today doesn't mean that someone else won't claim it tomorrow. If you see someone else using your desired name, simply make the offer to buy it from the original owner for a fair price, as many will happily transfer the ownership for a financial compensation. To go big on the Australian market from the start, you should get in touch with
SEO Sydney experts
and see how much can professionals do for you. More often than not they will be able to take over a big part of your online load.
Easy Spelling
You should always aim for simplicity with your brand name and logo. Yes,
having a unique spelling
of your name sounds like a great way to stand out and be different from dozens of others who might be doing a similar thing, but if potential customers can't find you online, are you really doing yourself a favor here? Being able to be found online should be one of your top priorities when coming up with a business name, and clients might find it difficult to do so if you're using an uncommon spelling of a seemingly simple name. You don't want to go around constantly correcting people who are trying to buy things from you and use your services, so aim for a name that has a simple spelling.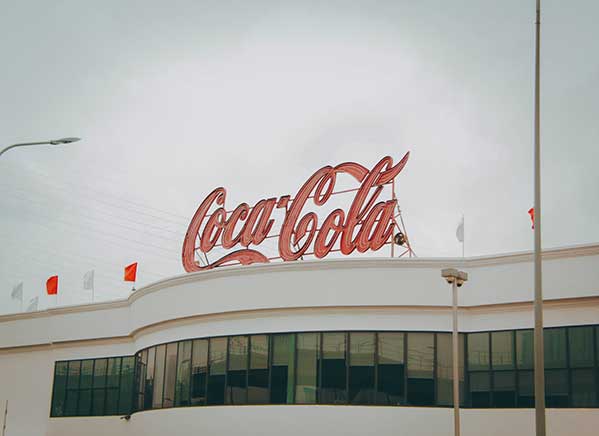 Go Personal
There probably isn't any better way to honor your own hard work, mission, and vision than incorporating your own name into your business name. If you don't want to name your business after yourself, you could try incorporating your initials or your nickname into it. That's possibly the best way to put into perspective all you're currently doing for your business and everything you're yet to do in the future. In case you're not sure whether or not a personal name for a startup is a good idea, just think of all those who have done it before you in some form: Ben and Jerry's, McDonald's, Adidas, Taco Bell, Dyson, and MaxFactor are just some of the companies named after their founders.
Borrow From Another Language
If you aren't a native English speaker, picking an English name for your business could be an advantage, but if it is, perhaps it's a good idea to turn to other languages for help. Latin is a pretty safe choice for a business name – it's a dead language and there's no chance of a word changing meaning any time soon. Great examples of Latin business names include Acer – "sharp/able" and Volvo – "I roll." Latin is full of great options, but you could also look into Tengwar or Klingon if you're into fantasy (just don't expect everyone to grasp the meaning at once).
Starting your own business takes a lot of time, effort, and thought on your part, and you want to use all tips and tricks to get a great start in regards to your competition. Picking the wrong name will alienate you from your prospective customers and consumers, and it might even bring you numerous legal hurdles that you certainly don't need as an entrepreneur. Finding a clear and powerful name for your business might be a tough task, but if you do it right, you'll have a huge advantage over others who are in a similar place.