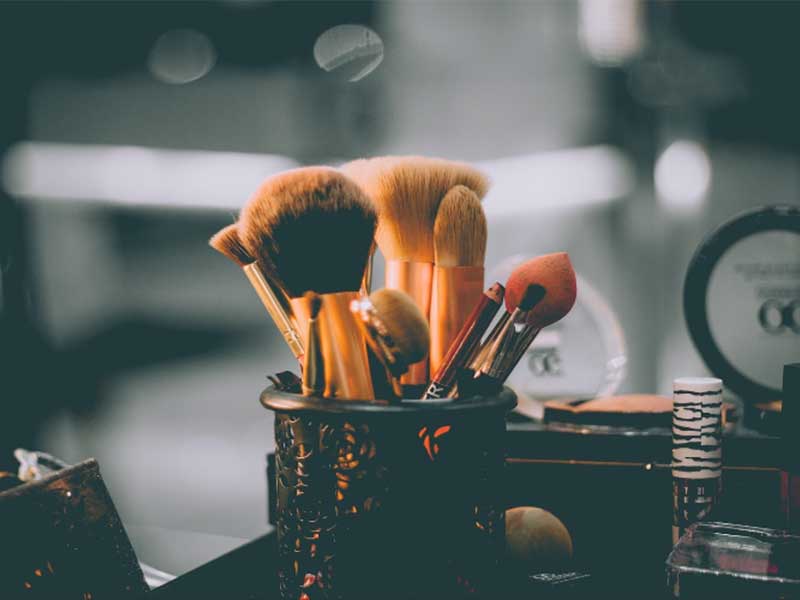 If you're looking for the best beauty business ideas, you've come to the right place. This comprehensive guide will discuss everything from starting your salon to becoming a makeup artist. We'll provide you with the information you need to make the right decision for your unique situation.
So read on for the best profitable beauty business ideas!
How Can I Stand Out In A Crowded Market?
In a sea of beauty businesses, it can be hard to stand out. But with the right strategy, you can make your business shine. Here are some tips for standing out in the beauty industry:
Find Your Niche: Whether it's skincare, makeup, haircare, or something else, focus on what you do best and build your brand.
Know Your Audience: It's not enough to have a great product or service — you need to know who you're selling to.
Be Different: In such a competitive industry, finding ways to stand out from the crowd is essential. Highlight what makes you distinctive and use it to your advantage.
Trendy Business Beauty Ideas
The beauty industry is permanently changing, so new business opportunities exist. Check out the latest business beauty trends to get inspired for your unique business idea.
a. Online Beauty Business Ideas
There are a few online beauty business ideas that you can start without any investment. No matter what route you take, there's enormous
potential for success
in the online beauty space.
i. Online Cosmetic Store
One of the best beauty business ideas is to open an online cosmetic store. You can either sell your products or dropship products from other companies. To get started, create a list of the cosmetics you want to sell and research where you can source them. Then, build your e-commerce website or social media profile and start marketing your business to potential customers.
ii. Create Beauty Blog
A beauty blog is a great way to share your knowledge and expertise with the world while also growing your brand. To get started, you need a domain name and hosting, and then you can start creating content.
To make your blog stand out from the rest, focus on creating high-quality content that is both informative and visually appealing. In addition, be sure to update your blog regularly, so your readers always have something new to read. You'll soon build up loyal followers if you can consistently provide valuable content.
iii. Beauty Product Affiliate Marketing
One of the best beauty business ideas is to become an affiliate for beauty products. You can find many great products to promote and earn a commission on each sale. It is a great way to start your own business with little upfront investment.
To succeed, you need to choose the right
products to promote
and understand marketing well. It would be best if you also built up a large social media following. Once these things are in place, you can earn a good income from your beauty product affiliate business.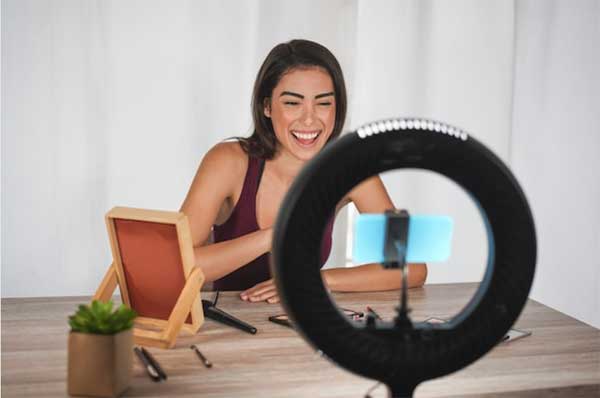 b. Freelance Opportunities
There are several freelance opportunities available in the beauty industry. If you have experience as a makeup artist, hair stylist, or esthetician, you can start the business and offer your services to clients.
Another option is to start a mobile beauty service, bringing it to clients' homes or workplaces.
i. Makeup Artist
One of the most popular beauty business ideas is to become a makeup artist. You can provide services to clients at their homes or offices or set up a booth at events like weddings, proms, and parties. You can also work as a freelance artist for magazines, fashion shows, and film productions. To be successful in this field, you should have strong technical skills and be up-to-date on the latest trends, have excellent customer service skills and be able to create different looks that meet the needs and preferences of your clients.
ii. Hairstylist
One of the most popular beauty business ideas is to become a hairstylist. To be successful as a hairstylist, you should be on the curve to the latest trends and techniques. You should also be able to offer various services, such as hair cuts, color treatments, and styling. It's also a good idea to build up a clientele by offering discounts and promotions.
iii. Massage Therapist
Massage therapists can start businesses or work in various settings, including spas, salons, and clinics. To become a licensed massage therapist, you must complete an accredited massage therapy program and pass a state licensing exam. If you have the skills and training, you can even offer mobile services and bring the massage to your client's homes.
iv. Image Consulting
Image consulting is a great business idea for those with a fashion or personal styling background. As an image consultant, you would help clients choose suitable clothing, hairstyle, and makeup to suit their individual needs. You would also provide advice on body language and other nonverbal communication cues. If you don't have formal training in these areas, that's not a problem. There are plenty of online courses and resources that can teach what you need to know.
v. Beauty Exhibition Organizer
As a beauty exhibition organizer, you will be responsible for organizing and managing trade fairs and exhibitions that showcase the latest trends in the industry. It is a great way to network with industry professionals and learn about new products and services.
If you are interested in becoming a beauty exhibition organizer, then there are a few things that you will need to do.
First, you will need to find a suitable venue for hosting an exhibition.
Second, secure sponsorships from companies that sell products or services related to beauty.
Finally, promote your event to ensure people are aware of it.
c. Offline Beauty Business Ideas
These businesses require you to be physically present to provide your services.
i. Spa Salon
Spas are a great way to relax and rejuvenate. This type of business offers various services, such as massages, facials, manicures/pedicures, and more. If you're interested in starting a spa, you should keep a few things in mind.
The right location: It should be easily accessible and have plenty of parking.
What kind of services you'll offer? Will you offer massages, facials, or both?
Purchase the necessary equipment and supplies.
Hire qualified staff.
Market your business effectively to attract customers.
Additionally, offering unique treatments or packages can help you stand out from the competition.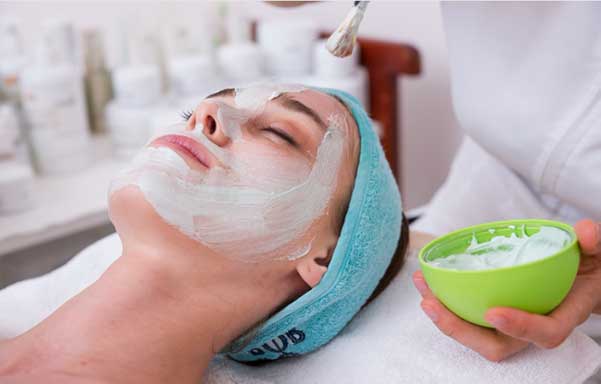 ii. Skincare Clinic
One of the best beauty business ideas is to start a skincare clinic. You can do this by partnering with a local spa or salon or opening your standalone clinic. Services offered might include facials, massages, laser hair removal, and other advanced treatments. Also, there might be hair styling, nail care, and makeup application. It would help if you kept up with the latest trends in the industry. It means offering new treatments and services that your clients will love. Keep your clinic fresh and exciting, and you'll be sure to attract new business.
iii. Massage Salon
One of the most popular beauty business ideas is to start a massage salon. This type of business can be very profitable, as there is always a demand for massages. There are a few things you'll need to get started, including:
A massage table or chair;
Massage oils or lotions;
Linens for draping over the client;
A quiet, relaxing environment.
iv. Beauty Equipment Store
If you want to be involved in the beauty industry, but don't want to provide services or products directly to customers, then starting a beauty equipment store could be an excellent option. You can also offer repair and maintenance services for the equipment you sell. You'll need to research the best products on the market and find suppliers who can provide you with high-quality items at competitive prices.
Another option is to start a mobile beauty equipment business. It can be a great way to start the industry without worrying about renting out a physical space.
v. Barbershop
This type of business is becoming increasingly popular as more and more men are interested in getting styled by professional barbers. They offer various services such as haircuts, shaving, and hair coloring. Barber shops are usually located in busy areas such as shopping malls or near public transportation.
To start a barber shop, you must obtain a license from the state cosmetology board. You will also need to purchase insurance and bonding.
vi. Nail Salon
Nail salons are a prevalent beauty business idea. They can be started with a small investment and offer a wide range of services. Nail salons can be found in almost every city and town, making them a convenient option for many people. And if you can provide excellent service and beautiful designs, you'll undoubtedly build up a loyal clientele.
You'll need to find the right location for your salon and purchase all the necessary furniture and equipment, such as manicure tables, pedicure chairs, nail polishes, etc. Don't forget about marketing your salon. Create a solid social media presence and post beautiful photos of your work.
vii. Beauty School
One of the best beauty business ideas is to start your beauty school. It is a great way to teach other people about the latest trends in the industry, as well as earn some extra income. Of course, you'll need to have a lot of experience and knowledge before starting your school, but it can be a great way to share your passion with others. Some popular programs include cosmetology, esthetics, and nail technology.
d. Business Ideas Related To Production
Many business opportunities in the beauty industry are related to production.
i. Soap-Making
Soap-making is one of the oldest and most popular beauty business ideas. It is a relatively simple process that you can do at home with just a few ingredients. You can make soaps for different skin types, scents, and purposes. The key to soap-making success is finding the right recipe and using high-quality ingredients. Many online resources offer soap-making recipes and tips. You'll need basic supplies like soap molds, base oil or fat, lye, colorants, and fragrances to get started. After your soap is made, you can package it in attractive ways to sell at local markets or online.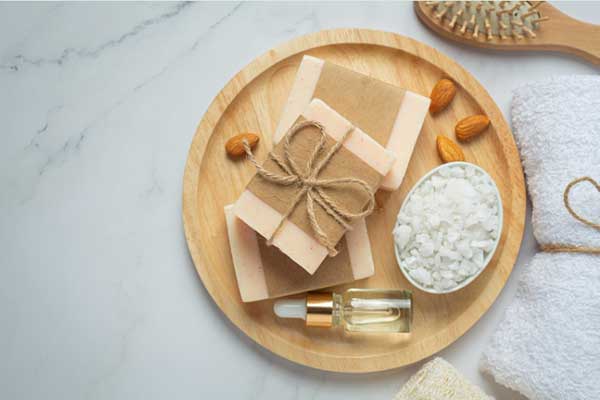 ii. Makeup Products Line
You don't need a brick-and-mortar store to start a beauty business. You can create your makeup line with just a few simple steps:
First, you'll need to decide on what type of makeup products you want to sell. It can be anything from lipsticks and foundations to eyeshadows and blushes.
Find a manufacturer. There are plenty of private label cosmetics companies out there that can help you create your unique products.
Design your packaging and branding. It is where you'll be able to put your personal touch on your business.
Start marketing your products. You can do this through social media, online advertising, or setting up a booth at local beauty events.
iii. Skincare Products Line
One of the best beauty business ideas is creating and selling your skin care products. It allows you to control your product from start to finish.
To get started, you'll need:
To develop a strong understanding of the different skin care products available on the market.
To start creating formulations for your products. Keep in mind that it's essential to use high-quality ingredients in your products to be effective and safe for your customers.
To set up a system for manufacturing and distributing your products through a contract manufacturer or by setting up your production facility.
Ensure that your products are made to the highest standards so that they're safe and effective for your customers.
iv. Aroma Oils Making
If you love natural fragrances and want to create your line of products, then learning how to make aroma oils is a great start. Not only can you use them in diffusers and candles, but you can also add them to lotions, soaps, and other beauty products. You can start your own business by creating your line of products or partnering with an existing company.
Many online courses can teach you the basics of making essential oils.
Another option is to become a certified aromatherapist. It will allow you to work with clients one-on-one to help them choose the suitable oils for their needs.
Summary
The beauty industry is overgrowing, and entrepreneurs have many opportunities to start their businesses. In this comprehensive guide, we tried to explore the best beauty business ideas for entrepreneurs of all experience levels. Whether you're a makeup artist looking to start your line of products or a salon owner looking to expand your services, we have the perfect idea for you.