The "Internet Marketing Lead Generation Ecosystem" is an infographic created by
Straight North, a local SEO Chicago
company. It is designed to help marketers and entrepreneurs visualize the many components of a successful campaign, and probably more important yet, see how the components fit together.
Overview Of The Infographic
The top two rows of hexagons display online traffic sources and types of Internet marketing campaigns — email, social, SEO, PPC, etc. In the center is a rather large hexagon showing the company website, along with an extensive list of on-site content types with high potential for converting sales leads. Below and to the right of the large hexagon: the process side of Internet marketing campaigns, including reporting, analytics, conversion optimization, lead distribution, etc.
How To Use The Infographic
Internet marketing campaigns, even well-thought-out ones, often fail to include or connect vital components. How do your campaigns stack up? If your campaign execution follows this model, you likely are getting good results, or at the very least, know exactly what results you are getting — something that many of your competitors are not able to do.
One of the big weaknesses in campaign execution is failure to track phone conversions. Phone leads are quite often the best leads of all: Prospects who phone in frequently have an urgent need or some complicated questions. Either way, they are interested enough to want to (gasp!) actually talk to a sales representative.
Thus, knowing the marketing source of phone leads makes a big difference when evaluating the ROI of a given online marketing campaign. However, because Google Analytics doesn't support phone tracking, a lot of organizations skip that step, or implement it incorrectly or without the proper level of granularity.
Phone tracking is one example, but missing "hexagons" or unconnected "hexagons" can crop up anywhere — studying the infographic will help you stay covered on all sides!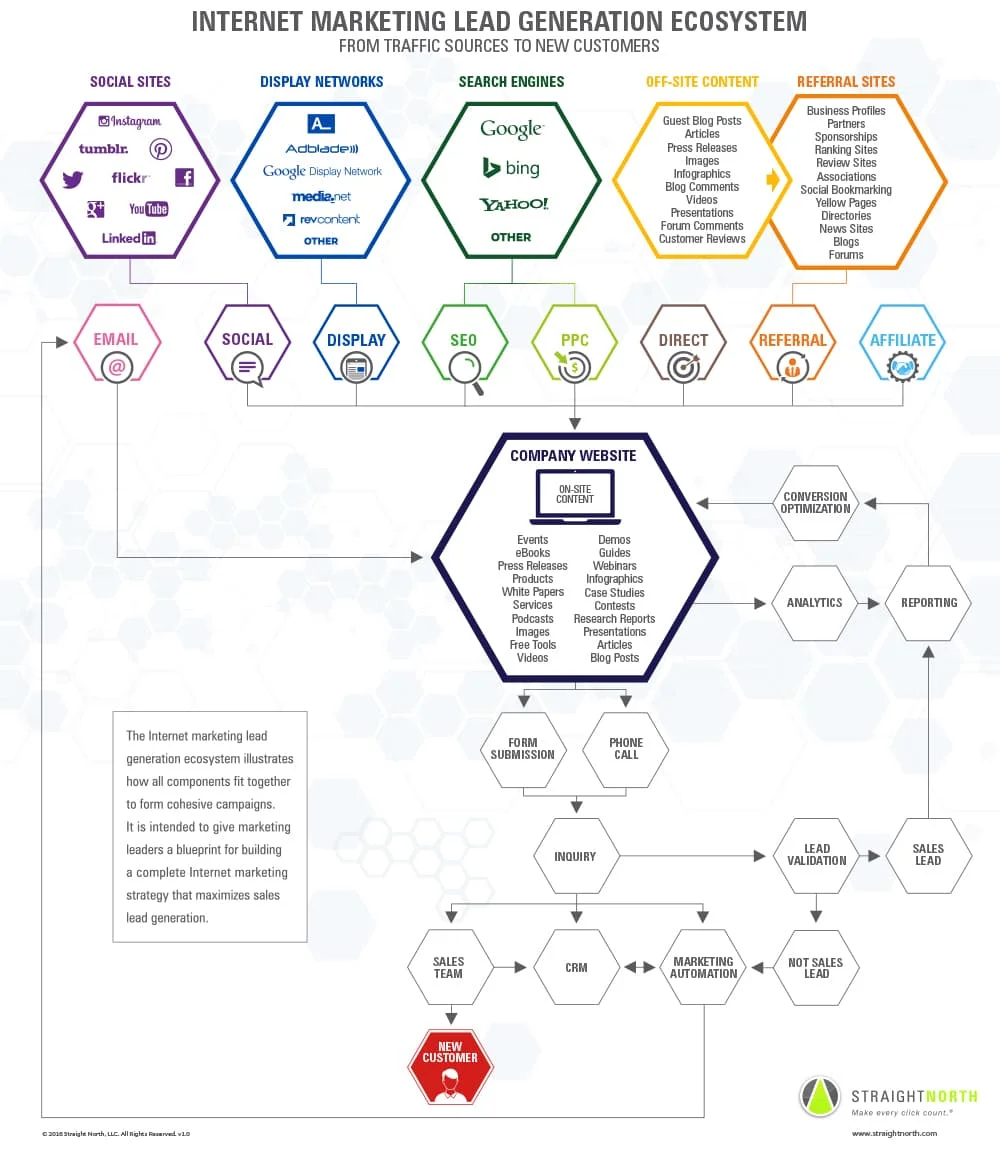 This Infographic is shared here after a legal permission from
Straight North
.