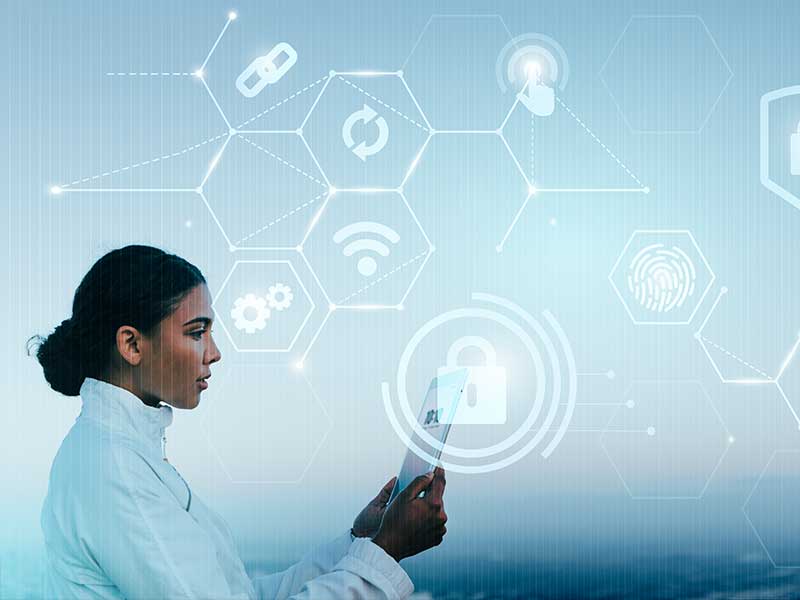 In 2021, at least 37% of corporate entities and organizations fell victim to cyberattacks or ransomware. Unfortunately, hackers target all types of businesses, whether small or renowned. Therefore, it would be wise to keep security at the top of your priorities if you don't want to lose the trust of your clients or incur massive losses. Keep reading this article to learn practical tips to protect your company from cyber-attacks.
Safeguard Your Hardware and Software
A significant percentage of cyberattacks come from automated bots wired to look for loopholes and outdated software to infiltrate. The longer you wait to update your software, the closer you get to experiencing a security breach. Therefore, it would be wise never to ignore prompts to upgrade your software and change the settings so your OS and security software update automatically.
The hardware you use is also very susceptible to attacks from malicious people, primarily via email. It would be wise to enable spam filters that will detect and minimize the number of phishing and spam emails you get.
Train Your Staff To Prioritize Security
Your staff members interact with office hardware and software daily, making them the first line of defense against cybercriminals. It only takes one ignorant or naïve employee for a security breach to occur, making your business vulnerable. Therefore, it would help to educate your staff on identifying potential security threats and the importance of setting and using strong passwords.
They should also be wary of phishing attacks on the internet and exercise caution when opening emails. If they encounter a cyberattack, they should know how to report the threat and what to do to keep the situation under control.
Outsource Your Cybersecurity Services
Since your business uses technology round the clock, staying on top of cybersecurity is a necessary precaution. However, this task is easier said than done, especially if you don't have an in-house IT department. Your existing IT team could also get overwhelmed with never-ending tasks and would appreciate a helping hand. Well, it is best to outsource cybersecurity services to a reputable managed service provider (MSP). You are bound to get access to specialized skills and cybersecurity tools that will help keep your business safe. Now, some of the
functions of an MSP
include management of office hardware and software, provision of cybersecurity services, and management of cloud configurations, among others.
Consider Cybersecurity Insurance
Cyberattacks can be pretty expensive to recover from. You will be left with a massive dent in your pocket if you calculate the cost of replacing hardware such as laptops and repairing your infiltrated databases. Cybersecurity liability insurance helps take the load off your shoulders as you put measures in place never to fall victim to a cyberattack again. Before you commit to a cover, you must understand what it will and won't cover for your business.
Back Up Crucial Data
You never know when the security measures you have put in place will fail, and hackers will infiltrate your business. A breach in security could result in the loss or damage of your precious files and data. Your computers could also break down, taking the crucial information within with them. Therefore, it would be wise to back up any critical data and rest easy knowing you can retrieve crucial details no matter the circumstance. To be on the safer side, ensure you use a backup system that performs daily, end-of-week, quarter, yearly, and yearly backups.
Opt For Password Management and Multi-Factor Authentication
Did you know that hackers can correctly guess 25% of passwords within less than 3 seconds? Imagine if you used an easy-to-crack password for all your emails, bank accounts, and essential files. The hackers will have a field day with your business, like taking candy from a baby. One of the best ways to secure your business would be to use strong passwords and incorporate a password manager to help you store and remember your passwords. We also suggest you use
multi-factor authentication
to keep your accounts extra safe. Even though someone gains access to your password, they need to provide one or two viable proofs to confirm their identity.
Stay Informed On The Latest Risks Affecting Companies
Times are changing, and hackers are getting smarter by the minute. They are already aware of your efforts to keep your business safe and are devising new ways to infiltrate your security systems. Therefore, it would be wise to inform small businesses and large corporations worldwide about the latest security issues. This insight will help you identify how best to strengthen your existing security protocol.
Wrapping Up
Cybersecurity is not a one-and-done kind of deal. Even as you implement the suggestions we have listed above, it would help to maintain a security-focused mindset and train your employees to be on their guard at all times.